It's looking like Arsenal or Liverpool are going to ultimately sign Jonathan David this summer. According to But! Football Club, both Arsenal and Liverpool scouted the Lille hitman in a Champions League encounter against Chelsea at Stamford Bridge last month. The 22-year-old, who helped his club win a Ligue 1 title last season, has been in fine form this time around, netting 17 goals across all competitions.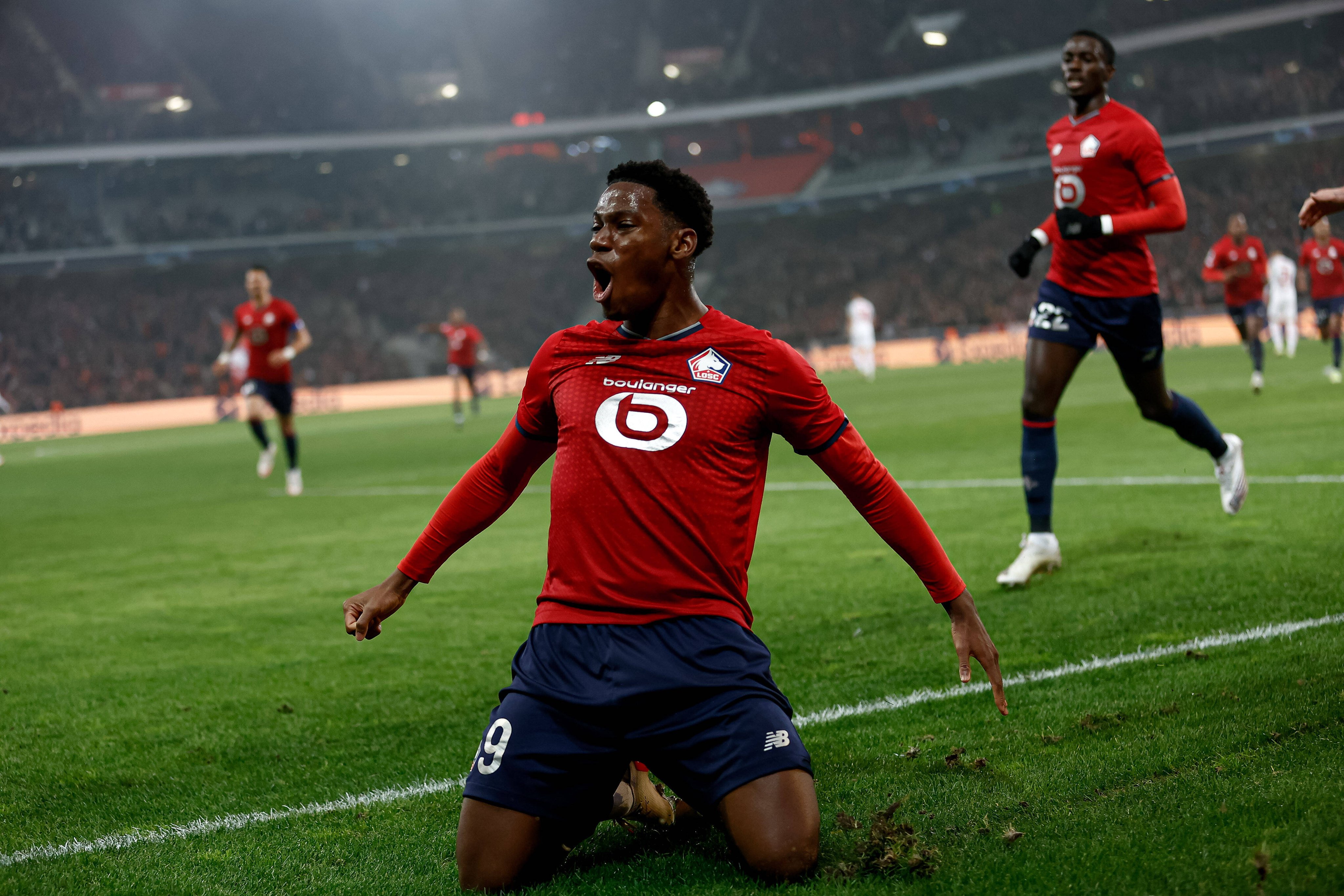 And according to Le10 Sport, the Gunners and Jurgen Klopp's outfit are frontrunners to land the Canada international this summer. The French publication also reports that both Arsenal and Liverpool are even leading the likes of Paris Saint-Germain and Juventus in the race to sign him, with the North Londoners, in particular, making him a priority signing.
The Emirates Stadium club have also been linked with a move to sign Sweden international Alexander Isak, as have the Reds. However, David, who was born in New York, is clearly crushing the towering Real Sociedad forward. Isak has only netted eight goals across all competitions despite a glittering European Championship, with David managing more than double that amount with Lille.
Both players are 22 and either one makes sense for an Arsenal or Liverpool outfit that seem to focus on signings under the age of 25 these days. However, David – valued at £50 million – might be the better option. Arsenal do need to sign a striker this summer and even though they came close to signing Isak in the January winter transfer window, they may be switching their attention to Jonathan David this summer as they loll to bolster their ranks and prepare their squad ahead of a possible UEFA Champions League campaign next season under Mikel Arteta if they manage a top four finish this season.