Arsenal manager Mikel Arteta has given an update on the injuries in his team ahead of the trip to face Manchester United in the Premier League. Arteta and his players are the only team with a perfect record in the Premier League this season and they face a big task to maintain that record when they take on Manchester United this weekend.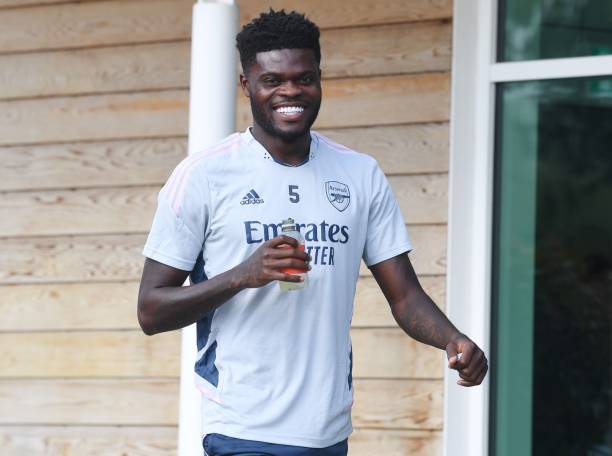 The two Premier League heavy weights will meet at the Theatre of Dreams on Sunday evening.
In his pre-match press conference on Friday ahead of the game, Arteta gave an update on the injuries to skipper Martin Odegaard, Aaron Ramsdale, OleksandrZinchenko, Thomas Partey and Mohamed ElNenny. On Ramsdale and Odegaard, Arteta said the two players are being assessed ahead of the Manchester United game. For Zinchenko, Arteta said the Ukrainian national team star has not trained with the rest of his teammates ahead of the game as he casted doubts over his ability to make the game at Old Trafford on Sunday.
Arsenal boss Arteta and Partey also gave reporters an idea of when Partey and ElNenny will return to full fitness. Ghanaian international Partey has been ruled out of action for some weeks after he sustained a thigh injury in training last week. Arteta said it's a matter of weeks for the Ghanaian midfielder. On Egyptian star ElNenny, the Arsenal manager said it's a matter of months for him. ElNenny suffered the injury during the recent London Derby clash with Fulham who are one of the newly promoted outfits in the English top flight this season. El Nenny is the major casualty for the Gunners at the end of the Premier League clash with the Cottagers.
Arteta and Arsenal are looking for their sixth straight win at the start of this season in the Premier League ahead of the trip to Manchester to face Manchester United.