There are media reports that Swiss international midfielder Granit Xhaka might be signing for Arsenal soon. The player is reported to be having a medical during the weekend and will subsequently sign a contract with the Gunners.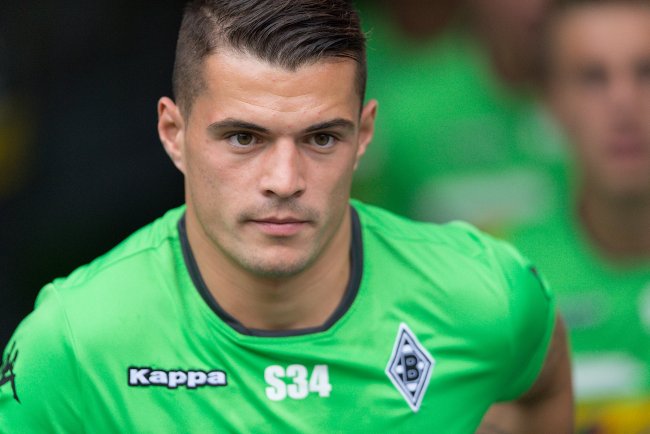 Granit Xhaka is currently playing for Borussia Monchengladbach in Germany and has established himself as a valuable player in their midfield. Although he is not reputed for being a quick player, Xhaka compensates his lack of pace with accurate passing, good positioning, and great tackling. He also has tremendous leadership skills that have helped him become Borussia Monchengladbach's captain.
It was always a dream for Granit Xhaka to play in the Premier League. He was quoted once as saying that it was a childhood dream for him to play in England and at that time he did not know whether it would come true or not.
Arsenal is currently looking for midfielders since they are on numbers with the release of Mikel Arteta, Tomas Rosicky, and MattieuFlamini. According to some pundits, Xhaka will definitely help to boost Arsenal midfield and will be an upgrade on their current players. With Wilshere, Cazorla and Ramsey always suffering from injuries, Xhaka will help bring some stability to the midfield.
Furthermore, Xhaka will add some more aggressiveness and solidity to an Arsenal team that has often been accused of being too soft. Indeed, ever since the departure of players such as Bergkamp, Pires, and Viera, Arsenal has always found themselves in trouble with teams playing a more physical approach.
Granit Xhaka is not the type of player that will go down with a slight push, and he will be prepared to put in a fight whenever needed. He will definitely be an asset for a team that is looking to mount a serious title challenge next season.