Premier League champs Manchester City are reportedly set to resubmit another bid for Caglar Soyuncu this summer. The defender has enjoyed a fine season with high flying Leicester City. He has formed a good partnership with Johnny Evans – another player linked with an Etihad switch.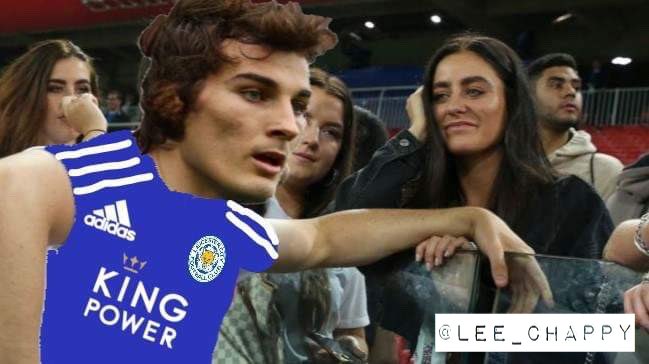 Soyuncu was expected to fill the vacuum created by the departure of Harry Maguire and truly the Turkish international has repaid the faith in him. He endured an average first season with the club, but he has improved immensely over the past couple of months.
Manchester City have endured a poor season so far by their own high standard. They are second in the table behind Champions elect, Liverpool. You might forgive the Citizen for being second, but 20 points behind Liverpool is a wide margin.
The Citizens have struggled in their backline this season, as first-team players have suffered from one form of injury or the other. Rodri and Fernandinho have been adopted as makeshift centre defenders. Laporte and Jon Stones have both endured an injury-hit season, the latter has not played since September. He made his long awaited return in January.
The departure of Vincent Kompany without adequate replacement has left City short of options in the back. It is evident they need a player who can fill the role.
City were after Harry Maguire in the summer as a replacement for the departing veteran, but they opted out of the deal, when it appeared it was too expensive.
Man City are not the only club chasing the player. Arsenal have also made their interest known. The Gunners made an enquiry about the player but their approach was rejected on arrival by the Foxes. It is unlikely Arsenal will push again this summer.